Unlock the power of early detection in brain health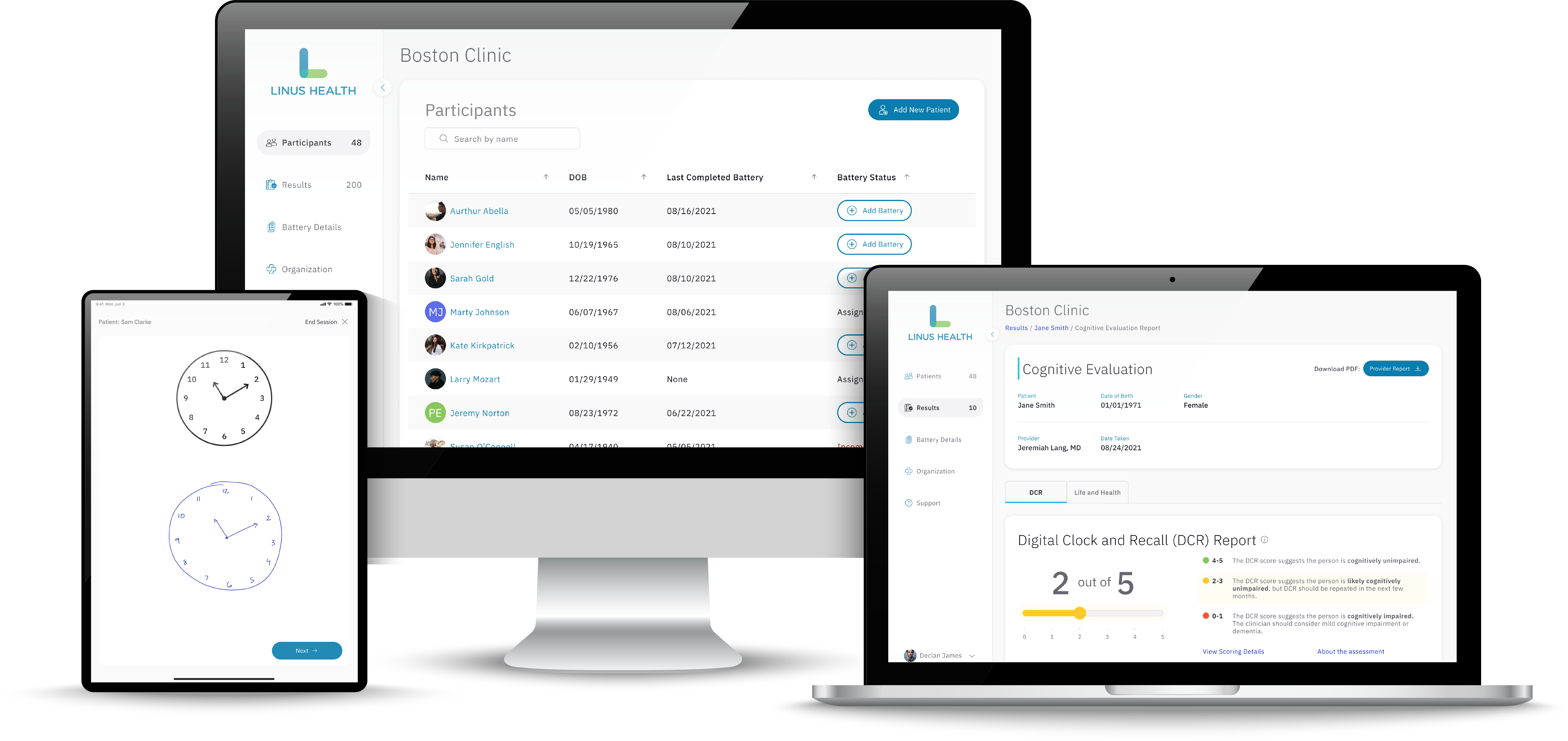 The Linus Health platform couples next-generation digital cognitive assessments with rich clinical insights for providers and personalized action plans for patients. The goal? Enable earlier detection of Alzheimer's disease and other dementia – and foster timely interventions to slow their course.
Contact us to learn how our solutions can help you enhance care while boosting efficiency.