Explore a new approach to assessing and addressing brain health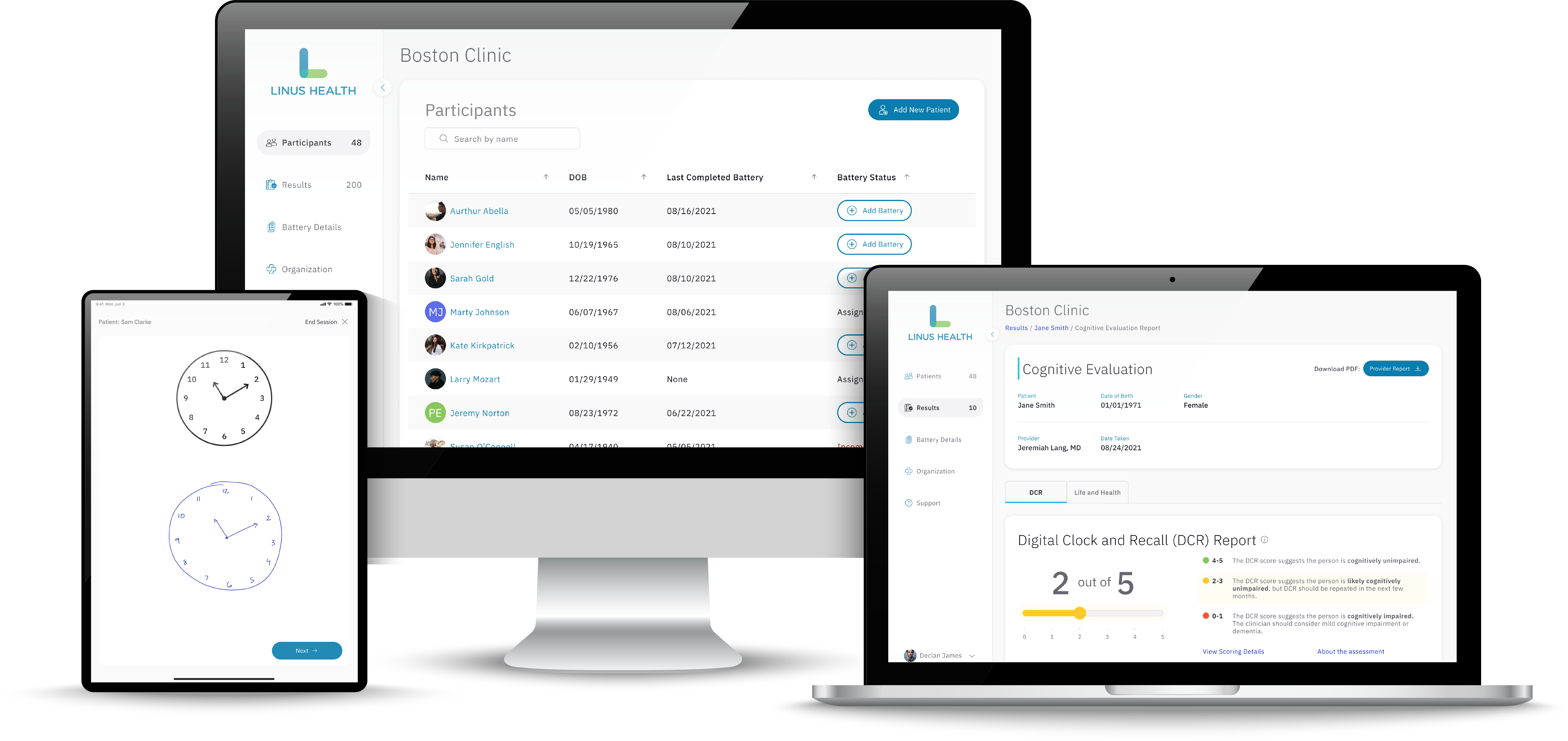 Learn how digital innovation can help transform how you detect and address signs of cognitive issues and impairment. The Linus Health platform—a suite of digital assessment, intervention, and care planning solutions—combines the power of AI and human expertise to uncover subtle signs of cognitive dysfunction and help providers, patients, and researchers unlock opportunities for earlier intervention.

Connect with us to learn how our digital platform can help make cognitive screening more practical, insightful, and impactful.