Our Approach
Practical solutions for proactive brain health™
Leveraging cutting-edge neuroscience, clinical expertise, and artificial intelligence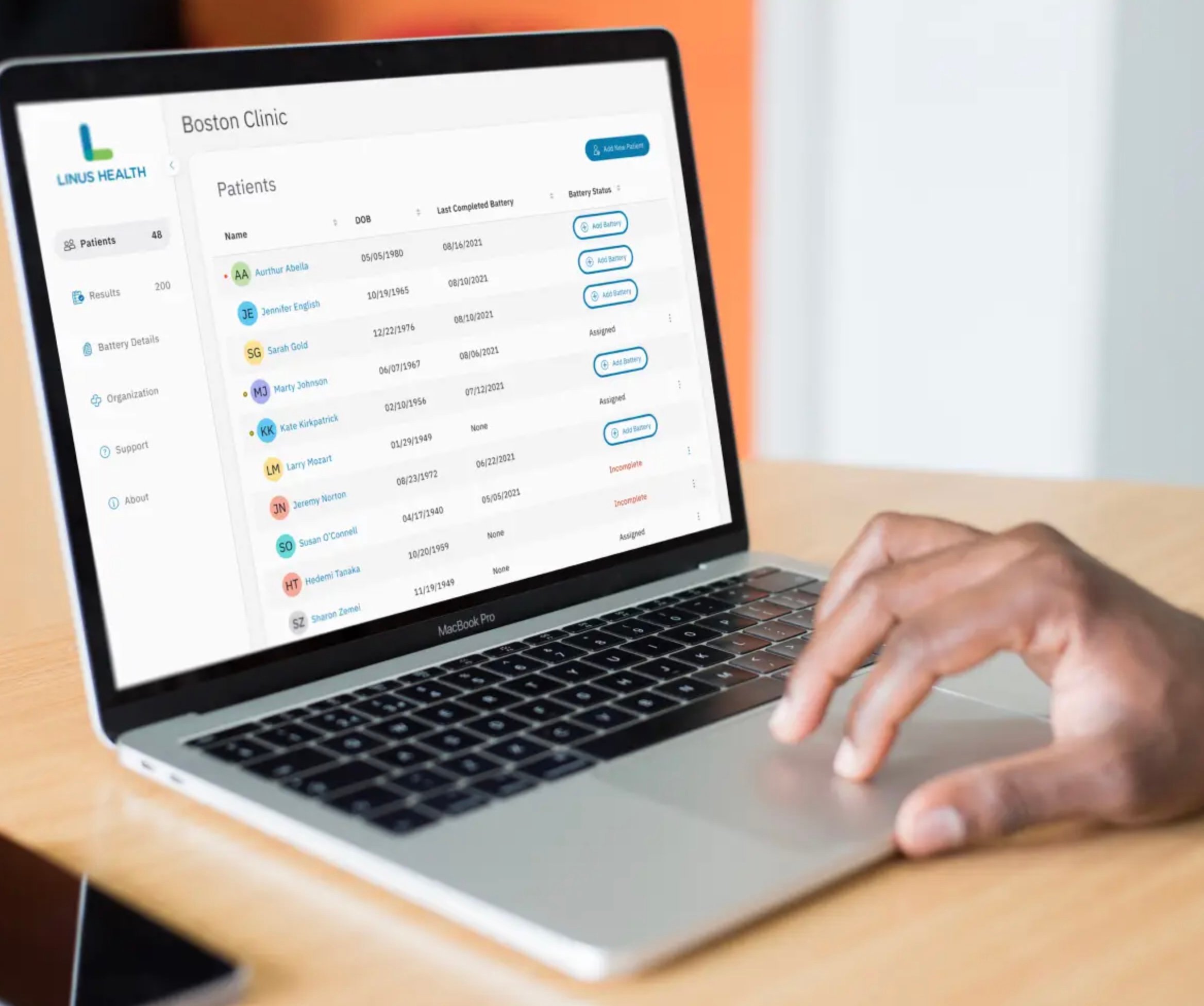 Bringing the power of
digital health to brain health
As the global population ages and countries around the world contend with startling cognitive disorder projections for the coming decades, it's never been more critical to find new ways to detect and intervene on cognitive issues early. At Linus Health, we aim to help people live longer, happier, and healthier lives with better brain health. That starts with empowering providers with new tools for assessing cognitive function and researchers with new solutions to enhance clinical trials.
A complete, accessible digital brain health platform
Linus Health provides groundbreaking digital brain health assessment solutions, designed for use in healthcare delivery and research. With fully iPad-based assessments and easy, online access to results and resources, the platform is putting a more proactive and impactful approach to brain health within reach.
For healthcare delivery organizations, our platform combines next-generation digital cognitive assessments, actionable clinical decision support, and personalized patient plans to help providers find and act on cognitive issues early.
For life science companies, our platform provides a suite of best-in-class assessments, timely data access, and modern administrator and participant tools to streamline and modernize cognitive research.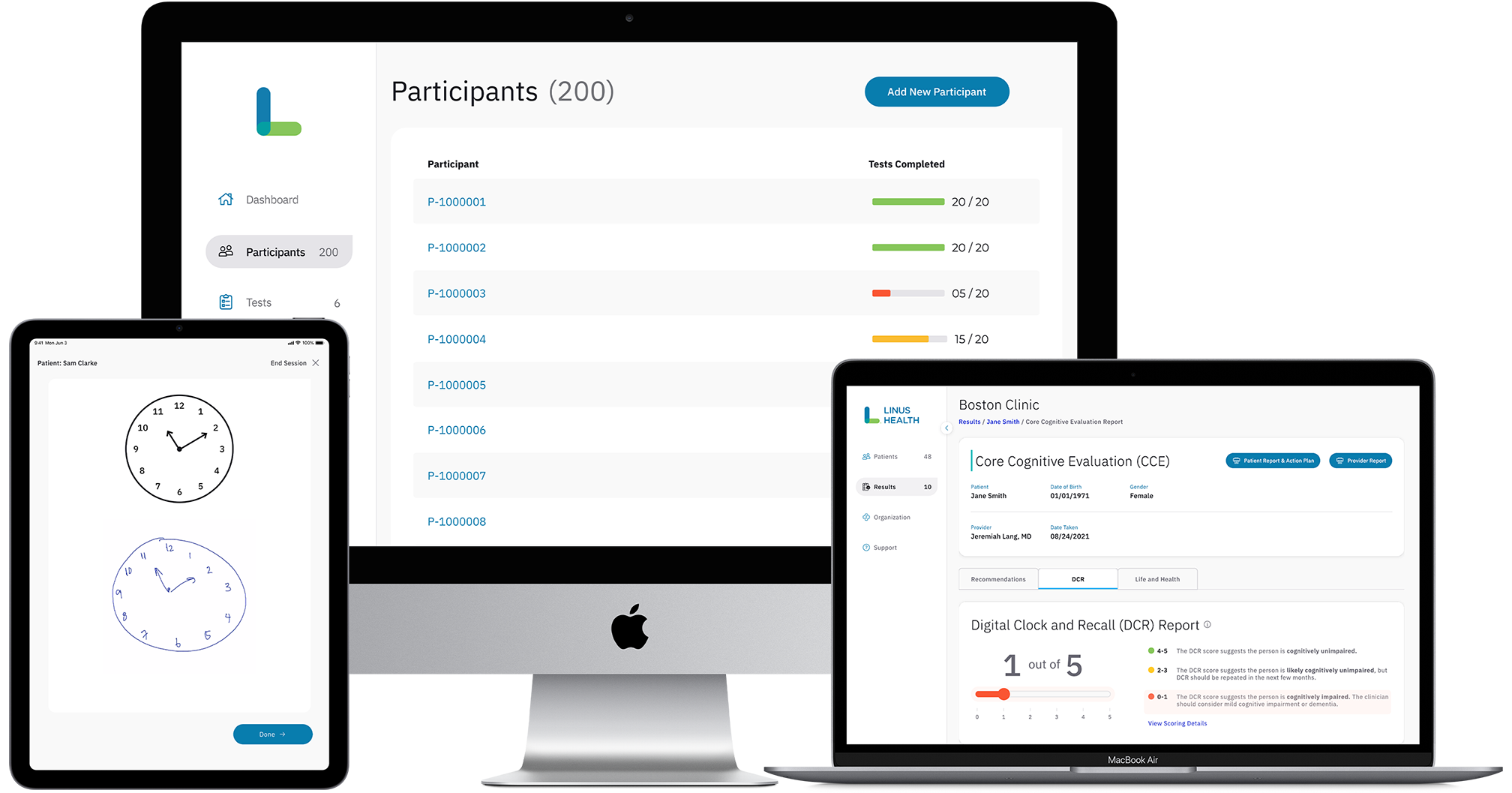 A digital upgrade to a
long-established standard
Our flagship assessment, DCTclock™, is a scientifically-validated digital upgrade to the long-established pen-and-paper Clock Drawing Test. Named to TIME's Best Inventions of 2021 list, DCTclock surfaces subtle signs of cognitive impairment that could otherwise go undetected for years, while enhancing assessment objectivity and efficiency. Now fully administered via iPad, earlier versions of the product arose from over a decade of R&D at Lahey Hospital & Medical Center and MIT.
Our next-generation digital cognitive assessment, Digital Clock and Recall (DCR™), incorporates and builds on DCTclock by adding immediate and delayed word recall elements to assess verbal memory, a key indicator of a person's cognitive trajectory.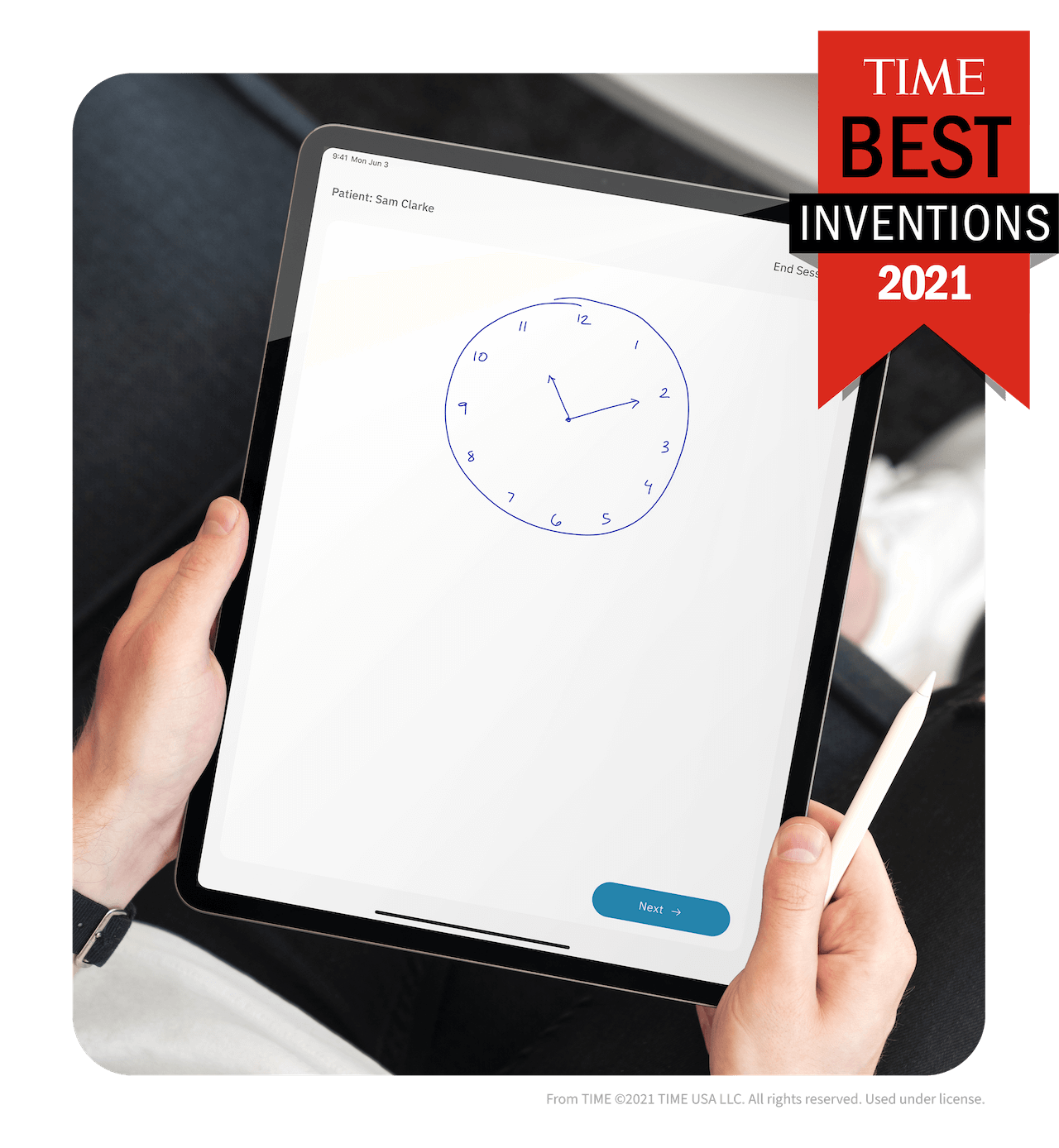 Clinical expertise combined with cutting-edge AI
At Linus Health, we focus on augmenting human clinical expertise with AI, unlocking new visibility into cognitive performance for clinicians and researchers. The key to what makes our assessments so unique? Incorporating the Boston Process Approach. This approach – exclusive to Linus Health in the context of digital clock drawing tests – suggests that analyzing a person's process and task inputs, as well as errors, provides much more information about cognition than looking at outputs alone. DCTclock™ utilizes this approach to assess 50+ metrics in the clock drawing process, yielding greater insights and sensitivity in the detection of early cognitive impairment.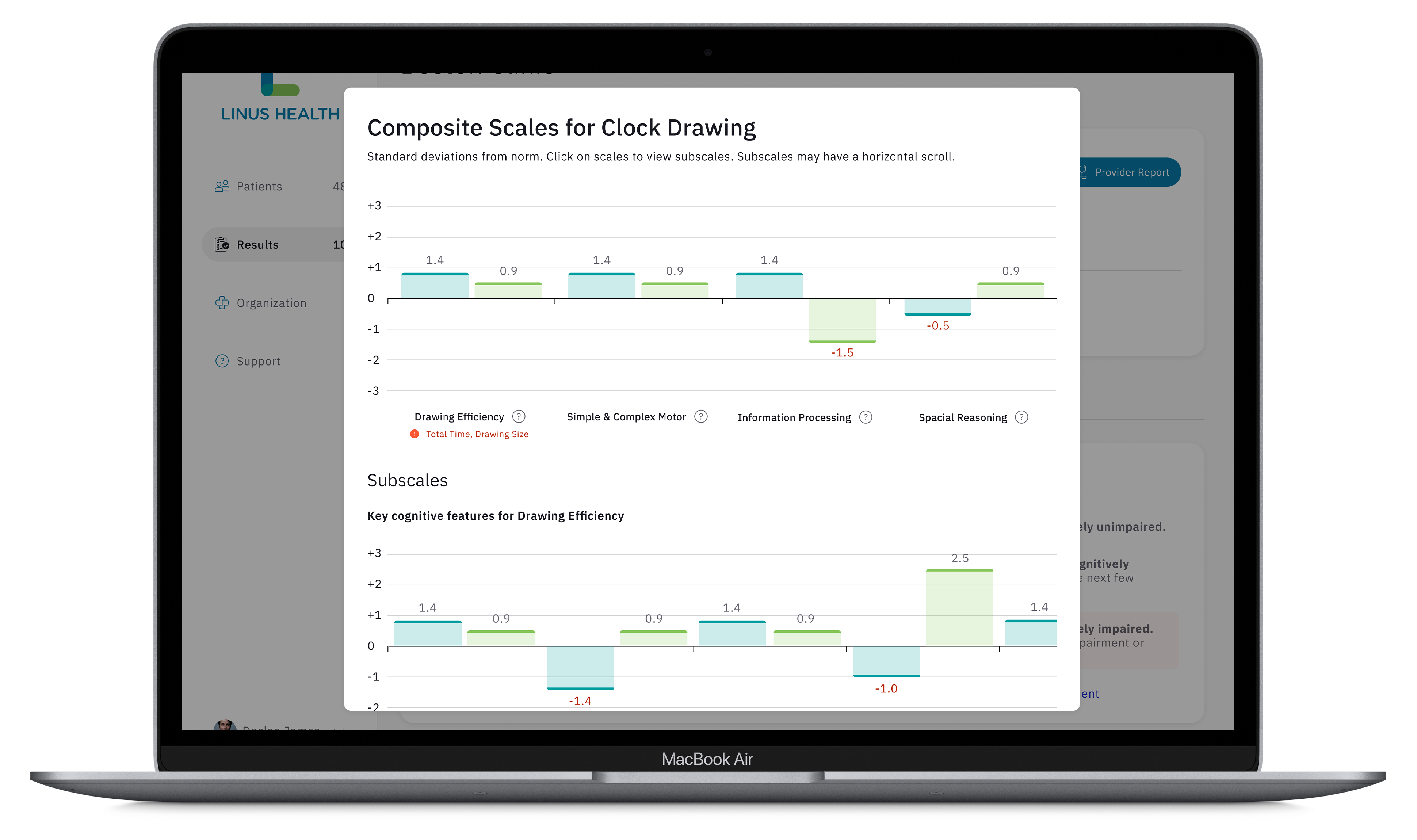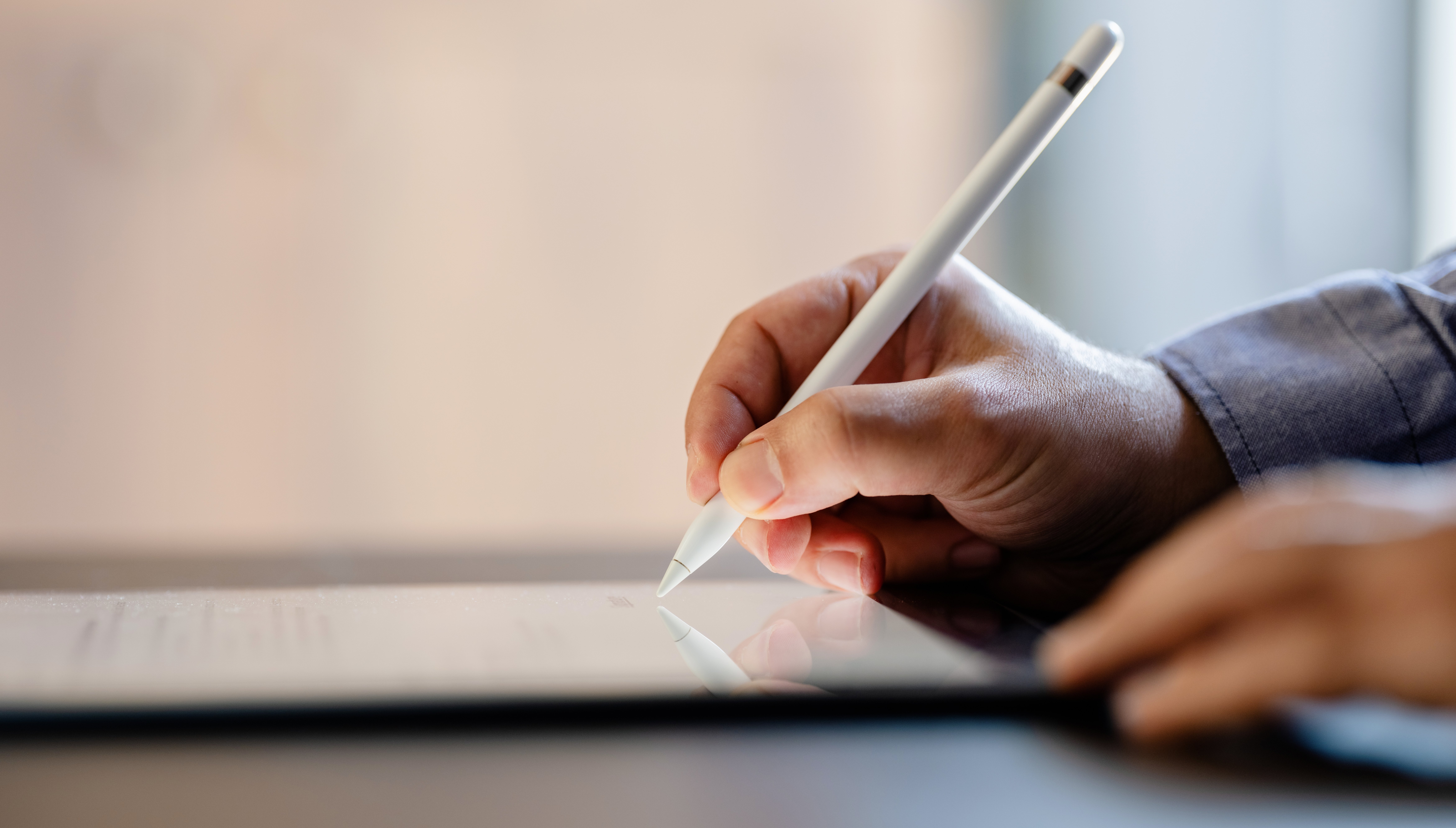 Grounded in science
Science is at the core of everything we do. Our solutions have been the focus of over a dozen peer-reviewed, scientific publications – validating their ability to outperform long-established cognitive tests in detecting early signs of cognitive impairment.
More than assessments
While 98% of PCPs in an Alzheimer's Association survey said it's important to diagnose mild cognitive impairment (MCI), almost 60% said it's difficult to do so. The top-reported challenges include difficulty distinguishing MCI from normal aging (72%), difficulty interpreting patient reports of daily functioning (51%), and lack of expertise in performing cognitive assessments (47%). That's why the Linus Health platform for healthcare delivery organizations provides much more than scores.
Our newest solution, the Core Cognitive Evaluation™, combines quantitative insights from our next-generation digital assessment with qualitative insights from a life and health survey, helping providers understand both a patient's current cognitive performance and future dementia risk. To make these insights actionable, the platform provides clinical decision support alongside patient results and generates personalized action plans for patients - making it easier for providers to navigate next steps and support patients with evidence-based guidance.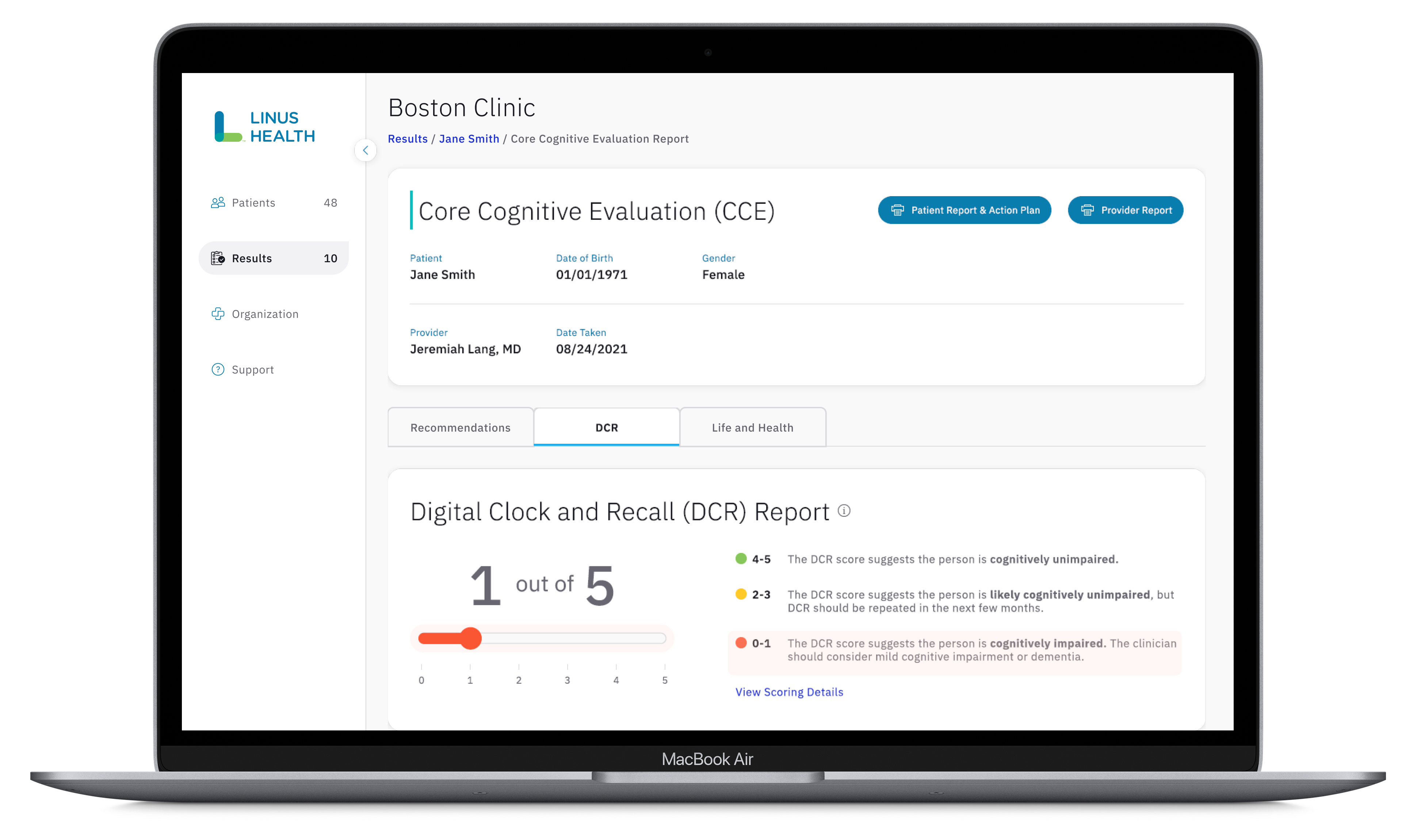 A partnership, not just a product
The strength of any solution hinges on the team behind it – especially in healthcare. At Linus Health, everything we do is grounded in science, clinical expertise, and a deep understanding of customer needs. We bring together experts in neuroscience, clinical care, artificial intelligence, data science, and product innovation to deliver cutting-edge solutions and further our work to transform brain health worldwide.
What's more, our team is committed to delivering both an exceptional product and exceptional service – from day one. We know that adopting any new technology requires a solid understanding of how it will fit into – and enhance – existing workflows and we work closely with our customers to plan for a successful rollout. Our customer success team not only facilitates an efficient implementation, but also partners with customers on an ongoing basis to help them achieve their objectives.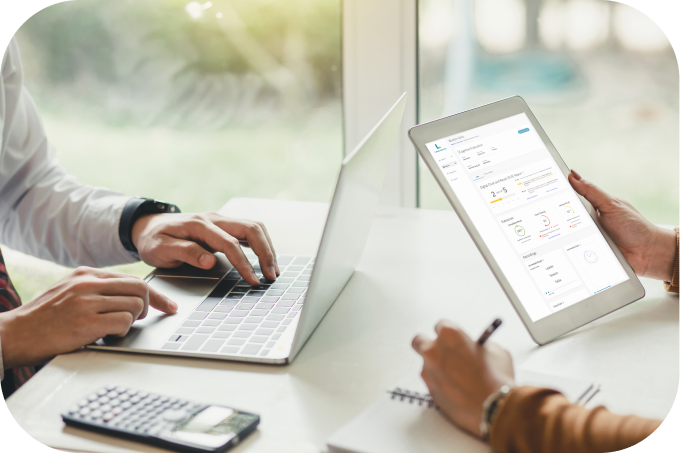 Learn more about our approach
Our exceptional medical team plays an instrumental role in our product development and customer experience. They continuously define and sharpen best practices and methodologies to support brain health evaluation and intervention. Access their latest insights below.
Connect with us
Learn more about how Linus can help you enhance cognitive screening and care.