Our integrated brain health solution
The Linus platform is a unified solution for brain health screening and monitoring, with products designed for use in healthcare and research. Linus uses everyday mobile technology and machine learning algorithms to deliver meaningful insights more quickly, affordably, and objectively than current gold-standard assessments. Linus integrates an array of scientifically validated tools and cross-validation metrics that can enable a more holistic assessment of brain health.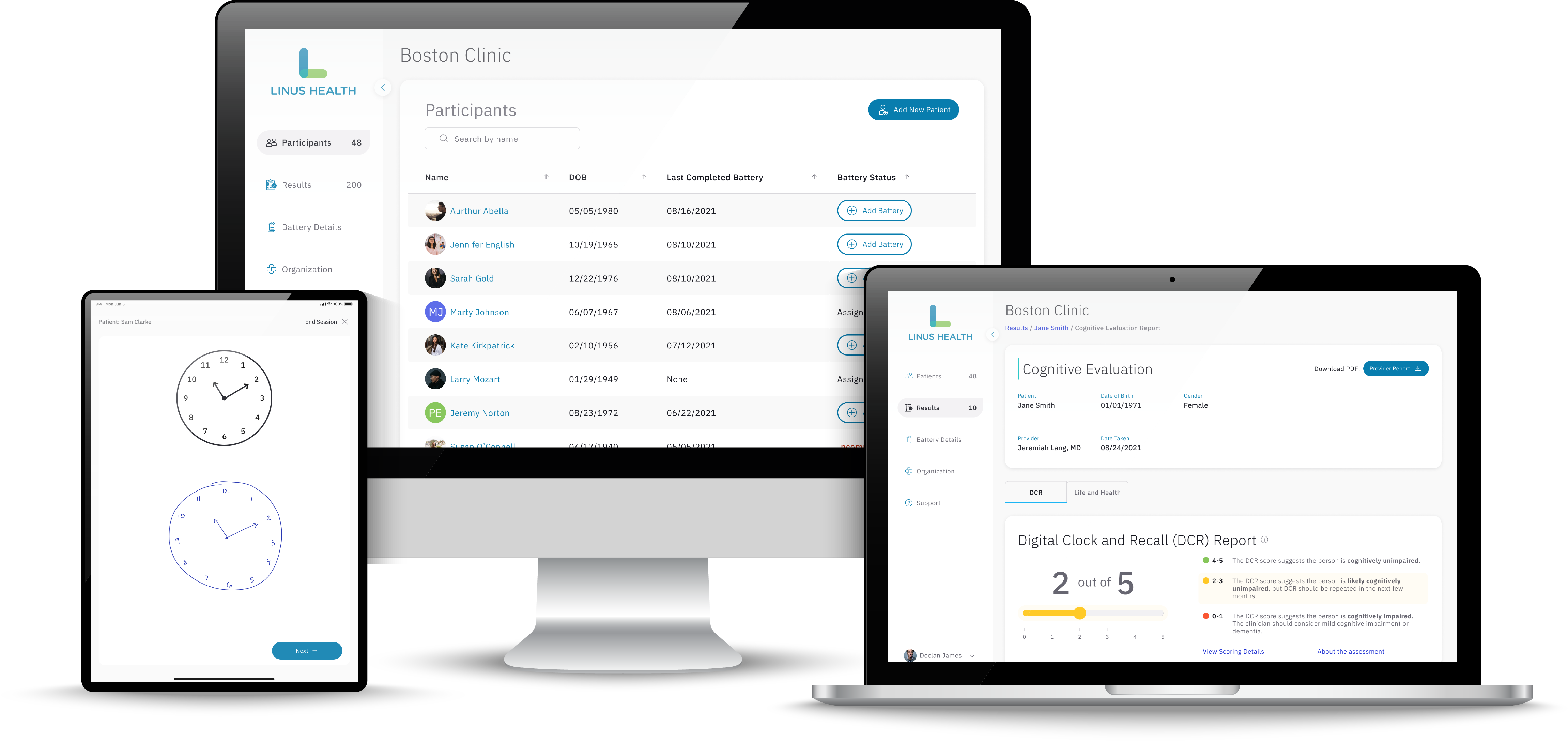 Next-generation detection
Detect subtle signs of cognitive impairment that common paper and pencil tests might miss with our AI-enabled digital assessments
Streamlined assessments
Simplify workflows with rapid, easy to administer digital assessments, immediate scoring, and secure, automated data transfers to the Linus Portal
User-friendly tools
Centralize data collection, access, and analysis with our all-in-one applications using familiar, widely accessible techology and devices
Innovative technology that enables early detection
DCTclock™ is an FDA Class II medical device for cognitive assessment that detects presymptomatic cognitive impairment and aids in tracking cognitive change. DCTclock is based on over a decade of research and development at Lahey Hospital & Medical Center and MIT and has been validated by numerous studies as a sensitive, objective, and reliable measure of cognitive function. When compared with traditional neuropsychological tests, DCTclock offers greater correlation with biomarkers and better discrimination between diagnostic groups.