Our story
The Linus Health story starts at the intersection of neuroscience and clinical practice—quite literally.
Two of our co-founders, David Bates, PhD, a scientist, investor, and entrepreneur—now our CEO—and Alvaro Pascual-Leone, MD, PhD, a world-renowned Harvard neurologist—Chief Medical Officer—crossed paths fortuitously at an event in 2018. They quickly discovered a shared interest in brain health and belief in the need for a fundamental shift towards more proactive detection of cognitive disorders and more personalized interventions to change their course. After a number of other fortuitous meetings and developments in the year that followed, they formed Linus Health in 2019 alongside two of David's partners from Tamarisc Ventures, a venture capital firm focused on healthcare, technology, and real estate.
In 2020, Linus Health acquired Digital Cognition Technologies, a company that pioneered the modernization of the long-standing pen-and-paper Clock Drawing Test for cognitive impairment with the introduction of a digitized pen. Based on 10 years of R&D at MIT and Lahey Hospital & Medical Center, the innovation enhanced sensitivity and paved the way for the fully iPad-based DCTclock™, a quick and sensitive digital cognitive assessment that generates new insights from the drawing process itself, not just the final outputs. Building on its origins in drawing-based tests, Linus has expanded to deliver an expansive digital platform that couples objective cognitive tests with actionable guidance for both providers and patients.

Why "Linus Health"?
Our company name is an homage to Charlie Brown's best friend in the PEANUTS comics; like the beloved character Linus, we see our role as that of a trusted partner to the organizations we collaborate with, the customers we support, and the patients we ultimately serve with our platform. We also share Linus' eternal optimism and resolve, with a team united in their commitment to re-shaping the future of brain health and reducing the impact cognitive and brain disorders have on people's lives across the world.

Our company
Linus Health is a digital health company focused on transforming brain health for people across the world. By advancing how we detect and address cognitive and brain disorders—leveraging cutting-edge neuroscience, clinical expertise, and artificial intelligence—our goal is to enable a future where people can live longer, happier, and healthier lives with better brain health. Our digital cognitive assessment platform delivers a sensitive, practical means of enabling early detection of cognitive impairment; empowers providers with actionable clinical guidance; and supports patients with personalized action plans.
We are proud to partner with leading healthcare delivery, life sciences, and research organizations to accelerate more proactive intervention and personalized brain care. We raised $55M in new funding in 2021 to fuel the next phase of our growth and now have a team of 90+ people collaborating to advance our mission.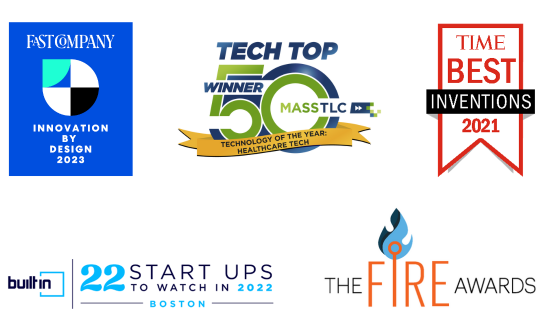 Hear from our CEO and Co-Founder
David Bates, PhD, Chief Executive Officer, sat down for an interview with VentureFizz to discuss what we do, where we are headed, and what it's like to work at Linus Health.